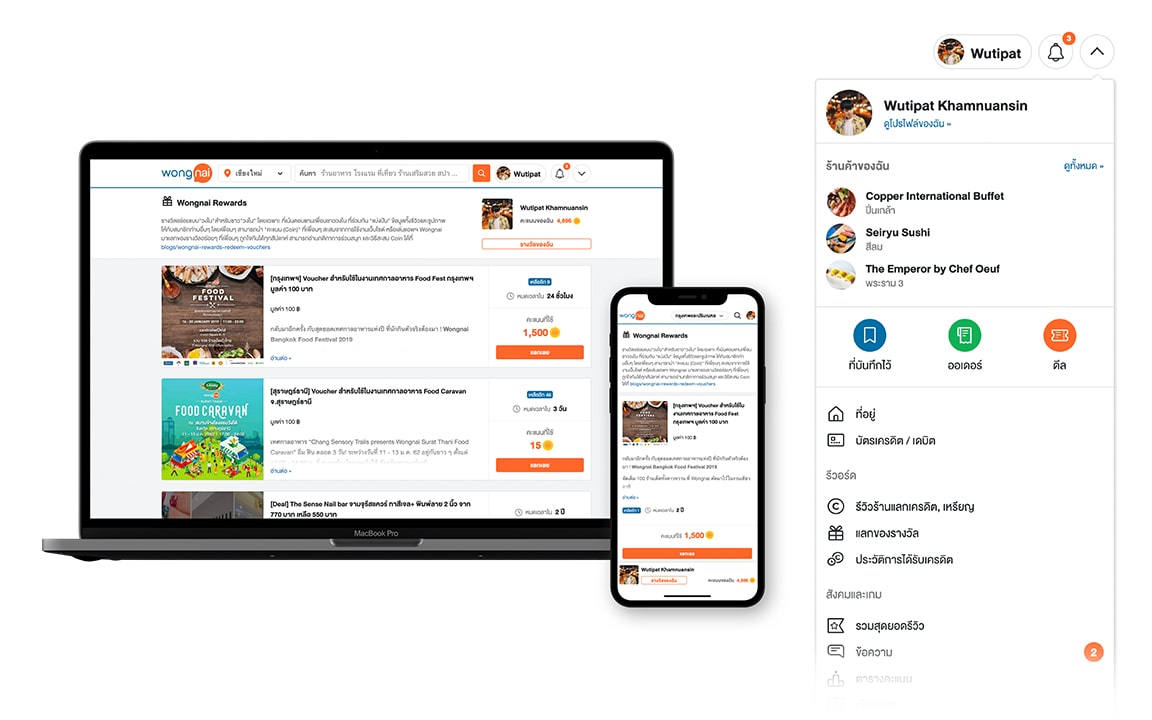 Wongnai Rewards

Upgraded interfaces and functionality of a module that allows users to discover, redeem, and track rewards. Implemented using ReactJS and TypeScript. Operated unit testing using Jest; resulting in improved overall UX and performance.
All-new User Dropdown Menu

Created and implemented a component that appeared on every page of the site, and migrated to the central repository; resulting in reduced 60% code redundancy in several projects.